Does Sephora Refill Perfume? Guide on Sephora Refill Policy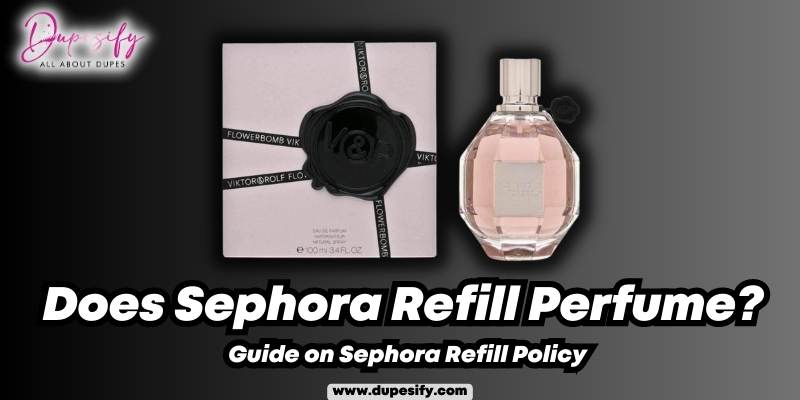 Sephora is a well-known beauty retailer that offers a wide range of cosmetics, skincare, hair care, and fragrance products. Many customers prefer to use fragrances as part of their daily routine to enhance their overall look and feel. People are not obvious of Sephora refill perfume. They want an accurate answer to the question," Does Sephora refill perfume?"
Sephora does offer refillable fragrance options for selected brands like DIOR I purchased Sauvage Eau de Parfum, and Armani Beauty (My Way Eau de Parfum Intense) recently which comes with a refill option, but not all perfumes can be refilled. Furthermore, Sephora's refill policy may vary depending on the store location and the specific perfume brand.
In this article, we will provide an accurate answer to the question," does sephora refill perfume?". I hope in the end you will get the benefit. So let's start and learn about it.
Does Sephora Offer Refill Perfume?
Here we will discuss the accurate answer to the question," Does Sephora Refill Perfume?".
Know Sephora's Refill Policy – In-Depth Details
Sephora's refill policy may vary depending on the store location and perfume brand. Some Sephora stores offer refill stations for select fragrances, while others may not have this option available. Additionally, not all brands offer refillable options for their fragrances.
If you are interested in refill options at your local Sephora store or on their website, here are some expert tips to help you inquire about them
Check the Sephora Website
Sephora's website provides information about refillable options for select fragrances. You can search for refillable fragrances on the website or look for a "Refillable" label on the fragrance's product page.
Ask In-Store
If you are shopping at a Sephora store, you can ask an associate if they have any refillable fragrance options available. They may be able to direct you to a refill station or recommend a brand that offers refillable options.
Contact Customer Service
Sephora's customer service team can provide information about refill options for specific fragrances or brands. You can contact them via phone, email, or live chat on the Sephora website.
Consider Eco-Friendly Options
Even if a fragrance has no refillable option, you can still choose an eco-friendly option. Look for fragrances that come in recyclable or biodegradable packaging or that use sustainably sourced ingredients.
Does Sephora refill perfume for $60?
Sephora does not offer a standard $60 perfume refill service, as the cost varies depending on the brand and size. However, they do have a refill program for selected brands. Participating brands like Jo Malone London, Le Labo, Byredo, Diptyque, Tom Ford, etc., offer refillable bottles with discounted refill prices, typically around $40.
To take part, customers need to purchase a refillable bottle from Sephora and can subsequently buy refills at any Sephora store, which are provided in small vials for pouring into the refillable bottle.
Does Sephora refill perfume bottles in Australia?
Sephora does not provide perfume refilling services in Australia. However, they do have a refill program for certain brands. This program allows customers to buy a refillable perfume bottle and subsequently purchase refills at a reduced price, typically around $40.
Nevertheless, if you are seeking to refill your perfume bottle in Australia, there are alternative options available. Retailers like Myer, David Jones, and Mecca Maxima offer perfume refilling services. These retailers often have a range of options to choose from, ensuring you can find the perfect scent to replenish your bottle.
Does Sephora refill perfume in Dubai?
Sephora does not offer perfume bottle refilling services in Dubai, they do have a refill program available for select brands. Under this program, customers can purchase a refillable perfume bottle and subsequently buy refills at a discounted price, typically around AED 150.
Participating brands in Sephora's Dubai refill program include Jo Malone London, Le Labo, Byredo, Diptyque, and Tom Ford. If you're looking to refill your perfume bottle in Dubai, alternative options are available. Local perfumeries or department stores may offer refilling services or be able to provide recommendations for companies specializing in refilling perfumes.
Does Sephora refill Angel perfume?
Sephora offers a convenient refill program for select fragrances, including Angel perfume. To refill your Angel scent, simply acquire a refillable bottle from a Sephora store, and subsequently purchase a refill vial. The refill process involves pouring the fragrance into your refillable bottle. Costing $40, this sustainable option not only saves money but also reduces waste from discarded perfume bottles.
Follow these steps:
visit a Sephora store, and locate the Angel perfume refill program.
purchase a refillable bottle and a refill
transfer the contents to your bottle.
Enjoy your refilled Angel perfume.
Beneficial Ways of Refillable Fragrances
Choosing a refillable fragrance option can be beneficial in several ways. Firstly, it is a more sustainable option as it reduces the amount of packaging and waste generated from single-use products.
Secondly, it is cost-effective as purchasing refillable fragrance options can be more affordable in the long run than purchasing new fragrance bottles. Lastly, it allows you to try out different scents without committing to a full-size bottle.
Does Sephora refill perfume in India?
Regrettably, Sephora's refill program for perfumes is not currently available in India. However, there are alternative options for refilling your perfume bottle within the country. Local perfumeries and department stores can be a great resource. They might offer refill services themselves or guide you to reliable companies that do.
Notable perfumeries in India, such as Meena Perfumes, Fragrance Boutique, The Perfume Shop, Perfume Point, and Fragrance World, are known to provide refill services. By visiting one of these establishments, you can replenish your favorite fragrance while minimizing waste and potentially enjoying cost savings. Give these options a try, and keep enjoying your beloved scent.
Refillable Fragrance Options at Sephora
Sephora offers a range of refillable fragrance options from select brands, which can provide benefits in terms of sustainability and cost-effectiveness. Some of the top brands that offer refillable fragrance options at Sephora are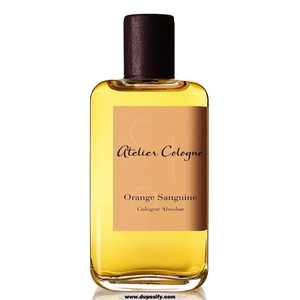 Atelier Cologne offers a range of fragrances that come with refillable travel sprays. The travel sprays are designed to be used with the brand's 200 mL and 100 mL bottles, which can be refilled to reduce waste and save money.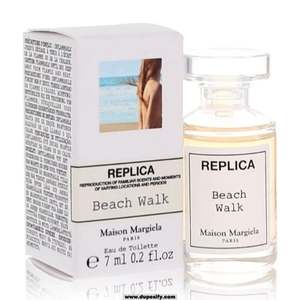 called "REPLICA Memory Box." The box contains a 100 mL bottle of fragrance and three 10 mL travel sprays, which can be refilled with the fragrance. This option reduces waste and allows users to try out different scents without having to purchase multiple full-size bottles.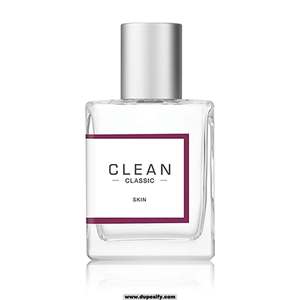 Offers a range of eco-friendly fragrances that come in refillable bottles. The brand's packaging is made from recycled materials, and the fragrance oils are made from sustainably sourced ingredients. The refillable bottles can be easily replenished with new fragrance oils, reducing waste and saving money.
Why don't you read about Dove Deodorant also? Is Dove Deodorant Safe? Toxic or Non-Toxic?
Other Fragrance-Related Services at Sephora
In addition to refillable fragrance options, Sephora offers several fragrance-related services that can help customers find their perfect scent or create a unique fragrance. Here are some of the fragrance-related services available at Sephora
Fragrance Sampling
Sephora offers fragrance samples for most of them in-store and online. Customers can purchase a sample of a fragrance they want before committing to a full-size bottle.
Fragrance Finder
Sephora's Fragrance Finder is an online tool that helps customers find their perfect scent based on their preferences. Customers can answer questions about their fragrance preferences and receive personalized recommendations. Different dupe options for Sephora are also available, so choose what you like, original or the second best.
Custom Fragrance Creation
Sephora offers custom fragrance creation services in select stores. Customers can work with a fragrance specialist to create a unique scent tailored to their preferences. You can look for Sephora Mini Perfume to get things to customize. You can read this guide to know whether micro perfumes are legit or not.
Fragrance Layering
Sephora offers fragrance layering options, where customers can combine multiple fragrances to create a unique scent. This can be done in-store or at home by purchasing multiple fragrances.
Fragrance Gift Sets 
Sephora offers a variety of fragrance gift sets, which can be a great way to try multiple fragrances from a brand or discover new scents.
Here is how you can know What Does Modern Muse Perfume Smell Like?
List of Refillable Perfume Brands
Here is the list of Refillable Perfume brands that you can look for while buying perfumes on Sephora:
Acqua di Parma
Atelier Cologne
Byredo
Chanel
Clean
Diptyque
Dolce & Gabbana
Elie Saab
Guerlain
Jo Malone London
Kilian
Lalique
Lancôme
Le Labo
Maison Margiela
Mugler
Narciso Rodriguez
Paco Rabanne
Tom Ford
YSL Beauty
How much does it cost to refill perfume at Macy's?
Refilling perfume at Macy's is a cost-effective option that can save you money. The price of refills varies depending on the brand and size of the perfume, typically costing around half the price of a new bottle. For example, Chanel No. 5 can be refilled at $75 for a 3.4-ounce bottle, while a new bottle of the same size costs $160.
To determine the exact cost, consult a Macy's associate or visit their website. Remember to bring your empty perfume bottle and seek assistance if needed to ensure you select the right refill option.
Refilling your perfume at Macy's not only helps you save money but also promotes sustainability by reducing waste. Rather than discarding the empty bottle, opt for a refill and continue enjoying your favorite scent.
FAQs
Can I Reuse My Perfume Bottle For Other Fragrances?
While it's possible to reuse perfume bottles for other fragrances, it's not recommended as the residual scent from the previous fragrance may affect the new scent.
How Can I Make My Perfume Last Longer?
To make your perfume last longer, apply it to pulse points, such as the wrists, neck, and behind the ears, and avoid rubbing your wrists together after applying the scent. Additionally, store your perfume in a cool, dry place away from direct sunlight.
Can I return an opened perfume to Sephora?
Yes, you can return an opened perfume to Sephora. Sephora's return policy allows for the return of opened, gently used perfumes within 60 days of purchase, provided you have the receipt or proof of purchase. Here are the steps to return an opened perfume to Sephora:
Visit a Sephora store and present your receipt or proof of purchase.
The store associate will inspect the perfume to ensure it meets the "gently used" criteria.
If eligible, you can receive a refund or store credit.
What are Some Other Ways to Enjoy Fragrance Without Purchasing a New Bottle?
Try fragrance samples, rollerballs, or travel-sized bottles of your favorite scent. You can also layer fragrances using scented body lotion or shower gel in the same scent family as your perfume.
Here is our comparison and treat for the readers to know Revision Skincare vs Obagi? Which One is Better?
Conclusion
Are you aware of "does sephora refill perfume" by now? Sephora offers various fragrance-related services, including fragrance sampling, fragrance finders, custom fragrance creation, layering, and gift sets. Additionally, select brands offer refillable fragrance options, which can provide benefits in terms of sustainability and cost-effectiveness.